Keep me going
give me coffee!




Working on the UI
Finally got around to drop the skeuomorphism in WineBottler - it was kind of looking like an alien on Yosemite ...
... but it looks like there is still some way to go, again :).
... and of corse we included the most recent Wine: Wine changelog: winehq.org.
By the Way:
You can find news on WineBottler now on weibo and vk, too!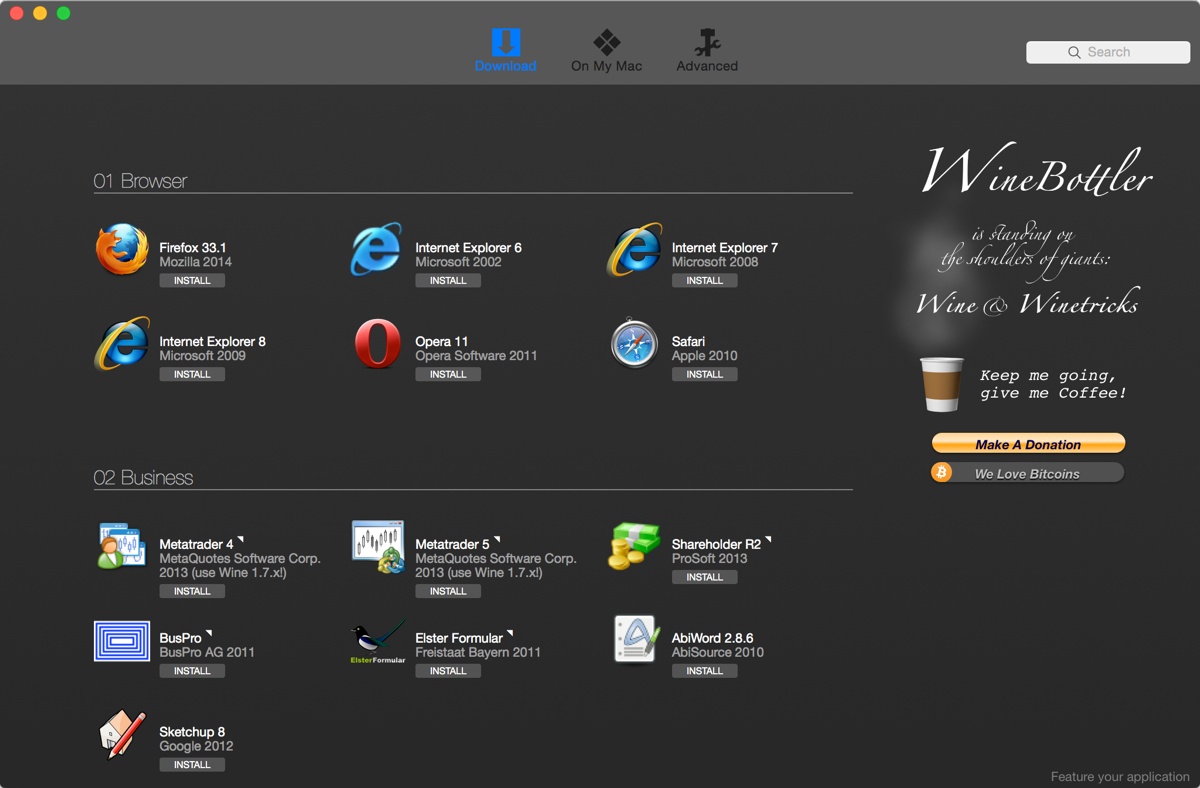 As usual: head over to winebottler.kronenberg.org and grab your copy 🙂 .
enjoy
Mike
PS
Known Problems:
winemenubuilder.exe still gives me false positives with some AV-scanner.