Keep me going
give me coffee!




Fixed OpenGL and X11 fallback
This update comes with
fix for the X11 fallback (missing dylib).
fix for code signing on OS X 10.10 – that should allow you to install WineBottler without lowering your security-settings.
And it is pushing Wine.app to 1.7.37.
Wine changelog: winehq.org
There will be an update to the stable branch of WineBottler and Wine.app, based on Wine 1.6.2 and all the new WineBottler features that appeard since WineBottler 1.6.1 came out.
That said, I will land some major changes to the unstable branch starting next week 🙂 .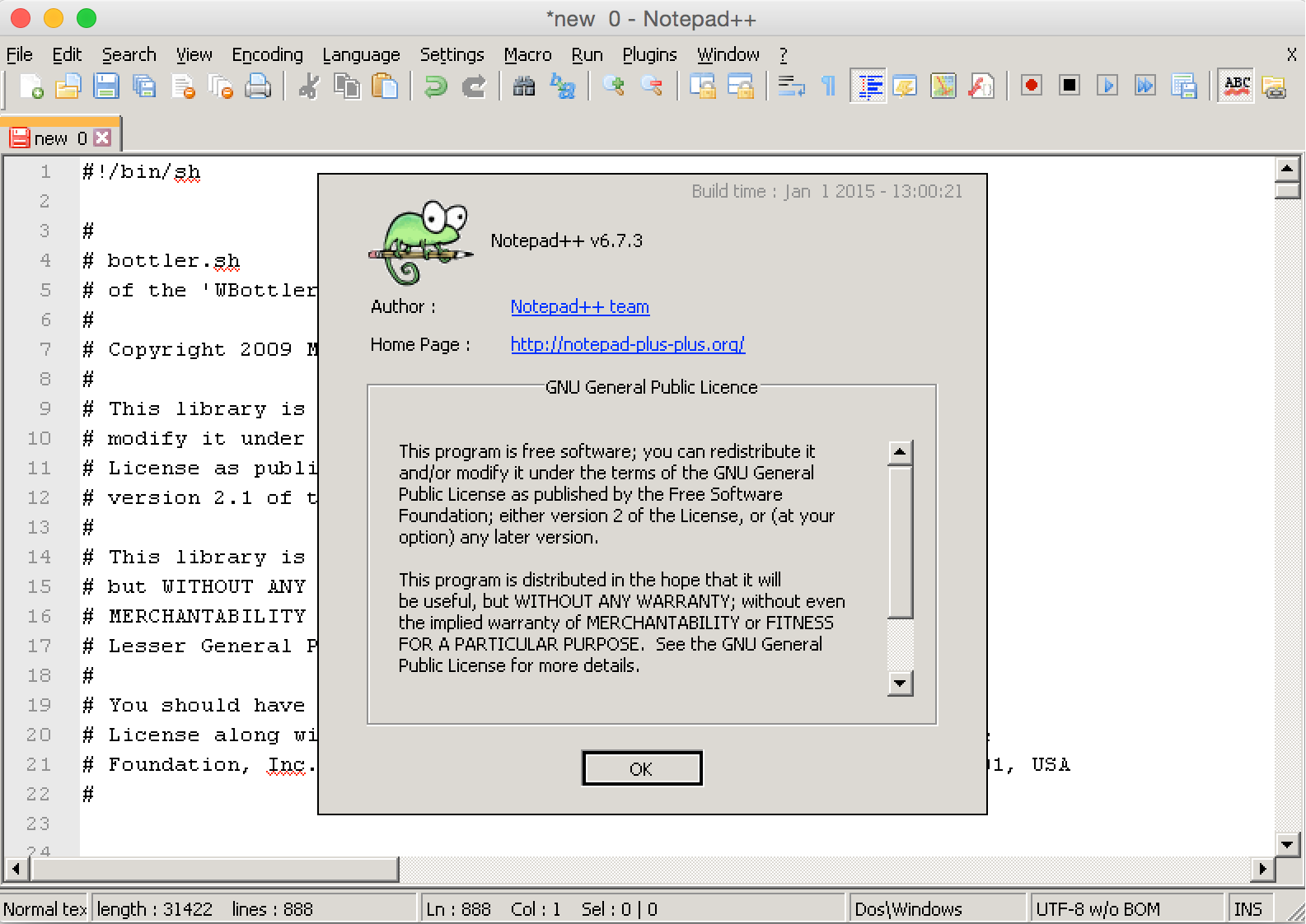 Running
Notepad++ 6.7.3 on WineBottler on OS X Yosemite.
As usual: head over to winebottler.kronenberg.org and grab your copy 🙂 .
enjoy
Mike