Keep me going
give me coffee!




This one is for Yosemite!
Fixes for Yosemite as well as the pesky "created Program not showing up" under "On My Mac" bug. Further added some dialogs if checksum is not matching... in my attempt to get further away from cryptic error logs :).
Checksums for Metatrader 4 & 5 are up to date again.
... and of corse we included the most recent Wine: Wine changelog: winehq.org.
By the Way:
You can find news on WineBottler now on weibo and vk, too!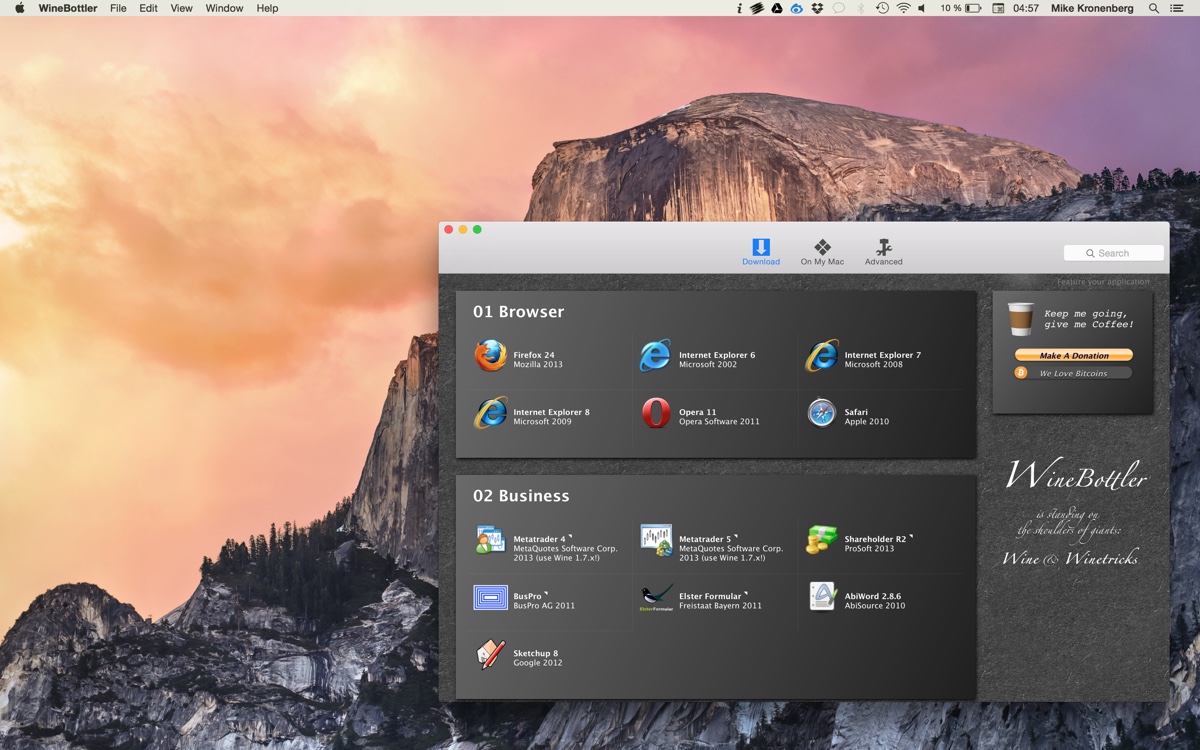 Running WineBottler on OS X Yosemite.
As usual: head over to winebottler.kronenberg.org and grab your copy 🙂 .
enjoy
Mike